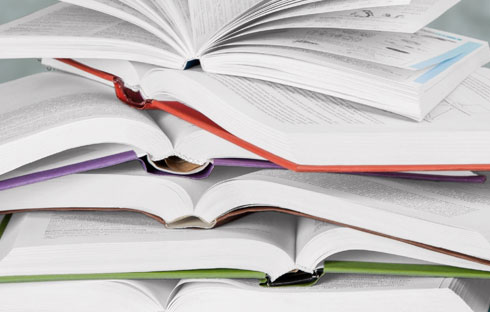 [wpsm_comparison_table id="18″ class="hover-col1 center-table-align"]
In the binding of books for the gluing of loins in automatic machines.
Conditions of application:
In spine gluing machines:
Pre-fuser temperature: 140 – 160 ºC.
Application temperature: 170 – 180 ºC
For gloss coated papers it is advisable to raise the indicated normal temperatures by about 10 ºC. Do not use or keep the product at temperatures above 190 ºC. Do not mix with other products.
For the cleaning of the fusion chamber, the use of solvents recommended by the machinery manufacturer is recommended.
It is suitable for gluing loins with the most commonly used papers and gives an excellent bond strength. We recommend testing when coated papers are joined before starting production. It is usually used with an application thickness of 0.5 – 1.0 mm.
It must be applied on dust-free spines. (Groove with a depth of 0.5 – 1.0 mm and a distance between teeth of 5-10 mm).
The depth of abrasion may be less in long fiber papers. The coating and the preparation of the spine depend to a great extent on the quality of the paper, size and weight and direction of the fibers, and on the materials of the lid and the entrance of the covers.
Storage and Conservation:
Protect from sunlight, dust and excessive temperatures. Store in cool, dry places. Under normal storage conditions the product is perfectly preserved for 3 years.
IMPORTANT NOTE:
Since we can not foresee the applications under which our products can be used, we do not accept any responsibility for the results obtained by the application of this information or for the use of our products, either alone or in combination with other products.
Users are invited to conduct their own tests to determine the suitability or safety of each of these products for their own purposes. With the exception of the specifications approved above, we sell the products without warranty, the buyers and users assume full responsibility for the damages and losses resulting from the handling and use of our products, whether used alone or in combination with other products.

Factory:
Pol. Ind. IP7 Casa Vicari Avda. Francia, 2
46890 Agullent - Valencia
Tfs 96 290 70 32 Fx 96 290 86 28
atencioncliente@guerola-sa.com
Administración:
Pº de la Castellana, 150 - 2º Dcha
28046 Madrid
Tfs 91 457 55 64 Fx 91 344 03 36